KMMC 16" Coating Pan
For Development Laboratories and Small Batch Production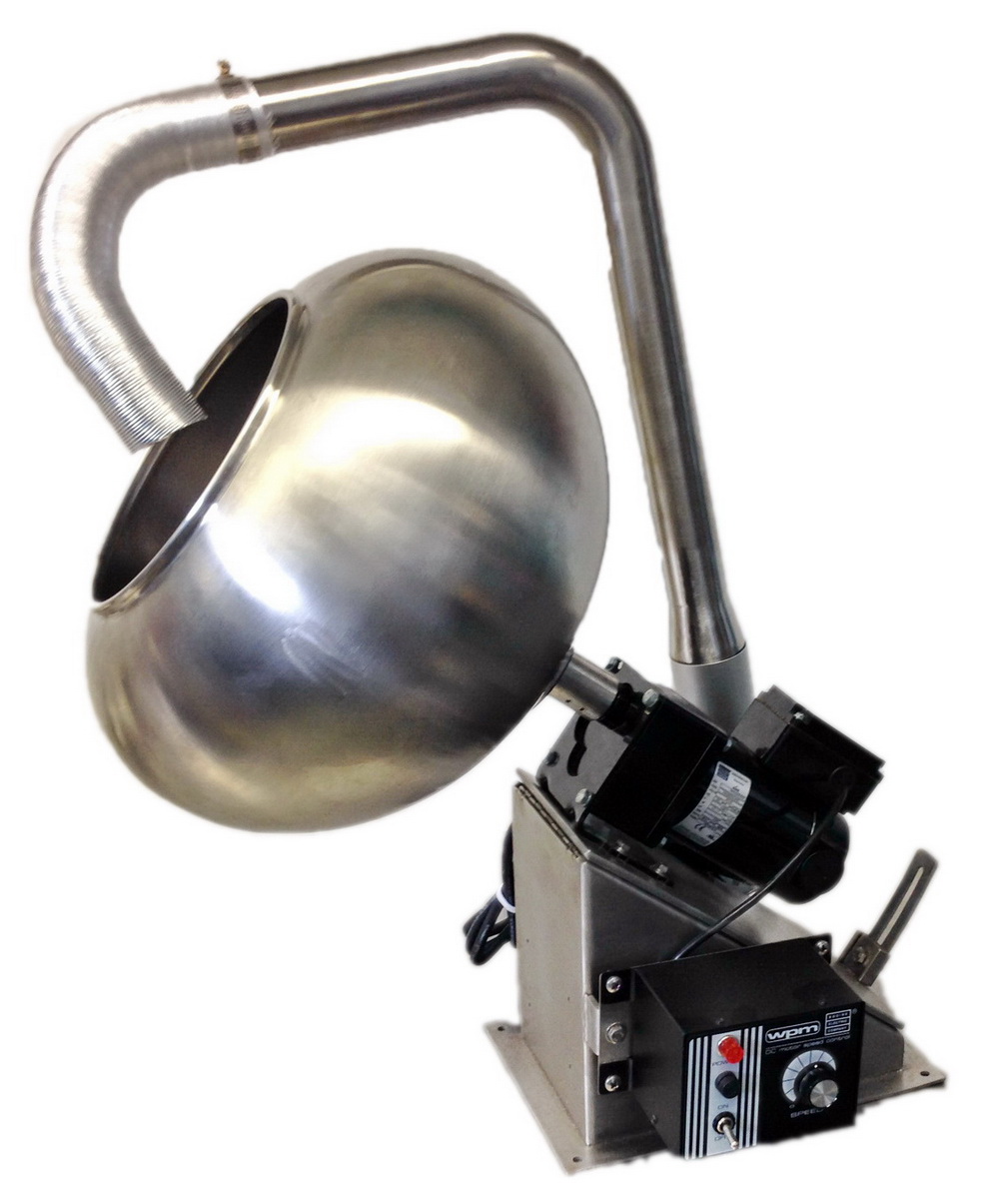 100% made in U.S.A. - Note these Specifications:


Coating Pan Bowl and Stand All Stainless Steel.
BOWL - Heavy gauge, type 316 stainless steel. 16" diameter, 10" deep, with 9" reinforced opening.
DRIVE MOTOR - 1/6 H.P., D.C. gearhead motor with variable speed controller giving 0-30 r.p.m bowl rotation.
GEARBOX - Integral with the motor. Mounted so that bowl angle can be varied from 23° to 38°.
CAPACITIES -

23° angle approx. 6 liters
30° angle approx. 7 liters
38° angle approx. 8 liters

HYGIENIC CONSTRUCTION - TROUBLE FREE OPERATION
OPTIONS INCLUDE:
(3) Simple 1/2" flat contoured baffles ("risers") spaced at 120 degrees from each other. Baffles are fixed and positioned with 1/2" clearance to spun pan.
Master heat gun mounted on adjustable stand.
Spray system with gear pump with one spray gun (on/off/and timer).
Ideal for development work on FOODS, CONFECTIONERY & PHARMACEUTICALS.